Gekkeikan Okura Sake Museum [
月桂冠大倉記念館

]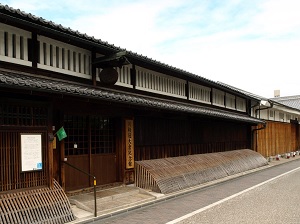 Gekkeikan Okura Sake Museum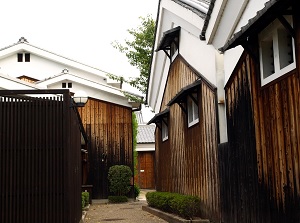 Old buildings in the museum
Gekkeikan Okura Sake Museum is a museum introducing about Sake (Japanese rice wine).
It is located about 900 meters southwest of Gokonomiya shrine.
And it is also located about 500 meters south-southeast of Fushimi Sake Village.
Fushimi has one of the major places of Japan's sake brewing.
More than 20 large and small breweries are dotted within about 1.5 km in this district.
Gekkeikan Sake Company was founded in 1638 and is one of the Japan's biggest sake breweries.
Gekkeikan Okura Sake Museum is the museum of Gekkeikan Sake Company opened in 1987.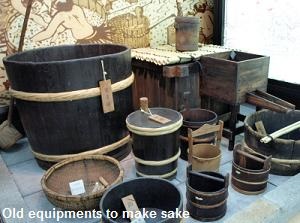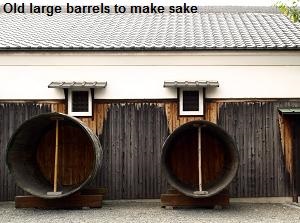 We can see the process and the old equipments of making sake.
The building of the museum is the former brewery built in 1909.
The admission fee is 400 yen, but we can taste the sake and receive a small bottle of sake as a present.
How to get here
By Keihan Railway, about 5 minutes walk from Chushojima station, about 10 minutes walk from Fushimi-Momoyama station.
By Kintetsu Railway, about 10 minutes walk from Momoyama-Gotyo-mae station.
By JR Nara Line, about 18 minutes walk from Momoyama station.
Other Tourist Attractions in Kyoto Prefecture