Hyogo Prefecture is located at the northwest part of Kansai Region.
The southern coast faces Osaka Bay and Seto Inland Sea (Seto Naikai), and the northern coast faces the Sea of Japan.
To the south, there is Awaji Island (淡路島, Awaji-shima).
It is between Honshu Island and Shikoku Island and the straits on the three edges are narrow.
The climate of Seto Inland Sea side of the prefecture is mild and has relatively low rainfall.
The Sea of Japan side is cold in winter, and it often snows.
Main cities are along the south coast.
Kobe (神戸) is the prefectural city.
It is close to Osaka city, and is formed the west part of the metropolitan area in Kansai Region.
Akashi (明石) city is just to the west of Kobe.
It lies at 135 degrees east longitude, and it is the Japan Standard Time meridian.

Himeji Castle
Himeji (姫路) is the main city in the southwest part of the prefecture.
Himeji Castle is famous as a beautiful and important Japanese castle.
On January 17, 1995, the Great Hanshin-Awaji Earthquake struck mainly the south part of Hyogo Prefecture.
6,434 people was dead, and most of them were in Hyogo Prefecture.
Earthquakes have often occured in Japan, but such devastating earthquake was since 1944.
Kobe and several cities sustained enormous damage, then the restoration took some years.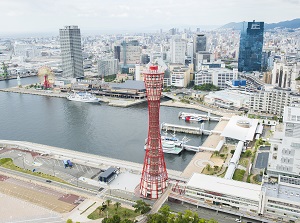 Kobe Port Tower & Harborland in Kobe city
© KOBE TOURISM BUREAU
Kobe city is the prefecural capital and has a population of 1.5 million.
It is located about 20 to 50 km west of Osaka city.
There are Rokko Mountains (六甲山地) just north of the city, and the city area spreads from east to west along the foot and mountainside of the mountains.
In 1868, Kobe port was opened as an international port, when the long national isolation ended.
And foreign settlements were set up around the port.
Since that, Kobe has developed as the city with an exotic port.
The central area of Kobe is Sannomiya (三宮) and Motomachi (元町), and there are many department stores, restaurants, shops.
Kobe port is just south of these areas.
Tourist Attractions in Hyogo Prefecture
Kobe city
Other areas in Hyogo Prefecture
Hotels in Hyogo Prefecture
Transportation
Railway
To Sannomiya from Osaka : About 30 to 40 minutes by JR Kobe Line, Hankyu Railway, Hanshin Railway.
To Shin-Kobe from Tokyo : By Tokaido-Sanyo Shinkansen, 2 hours and 40 minutes.
To Kinosaki-Onsen from Osaka : about 3 hours by limited express.
To Himeji from Shin-Osaka : about 30 minutes by San-yo Shinkansen, about 2 hour by rapid train of JR Kobe Line
Express bus
To Kobe from Tokyo : about 8 hours.
Airport
Hyogo Prefecture has two airports.
Kobe airport is located on an island about 8 km south of Kobe city.
It has the flights from Haneda (Tokyo), Shin-Chitose (Sapporo), Sendai, etc.
Tajima Airport is located about 15 km south of Kinosaki Onsen in the north part of the prefecture.
It has the flights only from Itami (Osaka).
Various transportation in Kobe city
Kobe is the central city in the prefecture, and you can use various transportation to travel around Kobe.
Main events in Hyogo Prefecture
Kobe Luminarie (Early December)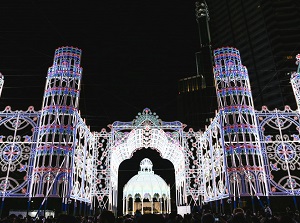 Kobe Luminarie is the event held in central Kobe city.
Illuminated gates and arches create a spectacular corridor of light along some streets.
After the Great Hanshin-Awaji Earthquake in January 1995, the first Kobe Luminarie was held to commemorate the victims in December of that year, and gave Kobe residents "hope" and "light," during the reconstruction of their severely damaged city.
Since that, the event has been held for 10 days in December.
The lighting time is from around 18:00 to 21:30.
Ako Gishi Festival (December 14)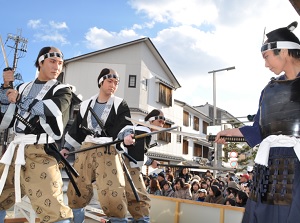 © City of Ako
Ako Gishi Festival is the festival held in Ako city in the southwest edge of the prefecture.
On December 14th in 1703, 47 samurais in Ako Clan avenged their master in Edo (current Tokyo).
Because the master was ordered to commit suiside by the trouble in Edo Castle in 1701, but Kouzukenosuke Kira, his opponent, was not punished.
So, they were angry at the unfair determination.
The samurais made a surprise attack to Kira residence in Edo after careful preparations, then they killed Kira.
After that, all of the samurais also commited suiside.
Their tombs are in Sengakuji temple in Tokyo.
This historic story has been very famous for Japanese people, and has been the theme of drama and Kabuki under the name of "Chushingura".
In this festival, the parades of 47 Ako samurais heading to Kira residence are performed.
Local foods and products in Hyogo Prefecture
Kobe beef, Tajima beef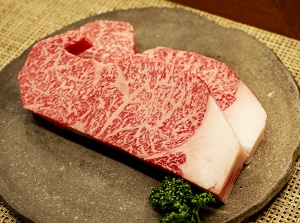 © KOBE TOURISM BUREAU
Kobe beef is the first-class beef in Japan, and is also well known abroad.
The beef is very soft and has thin fat layers evenly.
Only the meat of the highest quality in Tajima cattle is named as "Kobe beef".
The beef cattle is produced in Tajima area in the north part of Hyogo Prefecture.
The other beef of Tajima cattle is "Tajima beef", of course, it is also very tasty.
The high-class beefs such as Matsusaka beef and Oumi beef are produced from the cattles born in Tajima and fed in each region.
And tasty Maesawa and Hida beefs are produced from the cattles with the bloodline of Tajima cattle.
Octopus in Akashi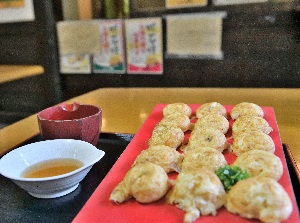 Akashi-yaki
Photo by HYOGO TOURISM BUREAU
Octopus is one of the popular foods in Japan, and we can find it in the fish shops all over Japan.
Espacially, octopus in Akashi city is famous and tasty.
Akashi Channel has the strong current, so the octopuses in the sea have well-muscled body.
In addition, they are gourmets, because they eat crabs and shrimps in the sea.
Octopus is the symbol of Akashi.
"Takoyaki" is a popular food using octopus in Osaka, but we can eat "Akashi-yaki" similar to Takoyaki in Akashi.
Takoyaki using Akashi octopus is made, then we eat it dipping into Japanese soup.
It is Akashi-yaki.
Black beans in Sasayama city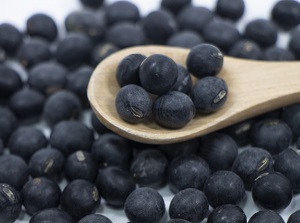 Black beens boiled with sweet taste are essential for New Year dishes in Japan.
Sasayama city located at the east part of Hyogo prefecture produced good-quality black beans.
Black bean is a variety of soybean, and contains a black pigment.
The black beans for New Year dishes are harvested in December.
Recently "edamame" of the bean is popular.
It is harvested in September or October and the color of the bean is green.