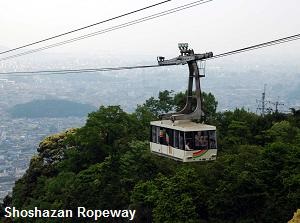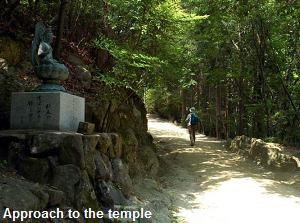 Engyoji is a Buddist temple of Tendai Zen school.
"O" in the word is pronounced long, so it is read as "Engyôji".
It is on the top of Mount Shosha (書寫山, Shoshazan, 371 m) located about 8 km north of central Himeji city.
This temple was founded by high priest Shôkû in 966.
Since the foundation, many emperors had visited this temple from faraway Kyoto, so this had been the prestigious temple.
We can climb Mount Shosha from the southeast foot by ropeway.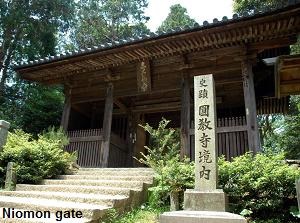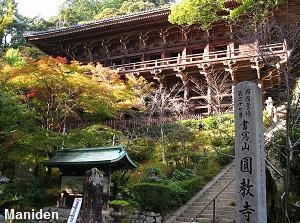 We reach the temple after walking about 900 meters along an approach from the station of ropeway.
There is Niomon gate (仁王門) and is the entrance gate.
From Niomon, some buildings of the temple are dotted on the slope of the mountain along the approach about 700 meters long.

There is Maniden temple (摩尼殿) in the center of the precinct.
It was built in 970, and was rebuilt in 1933 after the destruction by fire.
The building is on the steep slope and has a large terrace.
So it looks like Kiyomizudera in Kyoto.
Some important Buddha statues are enshrined in the temple.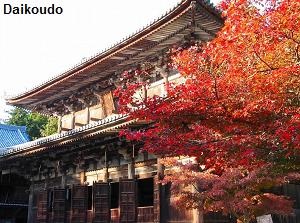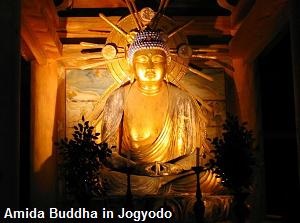 There are many important temples such as Daikoudo (大講堂), Jogyodo (常行堂), Jikido (食堂), Kaizando (開山堂), Bell tower (鐘楼) in the most remote area of Engyoji.
Most of them were rebuilt in the 15th to 17th centuries, and are designated as important cultural properties.
By the way, "The Last Samurai" is a 2003 American period action drama film and was a big hit.
It was filmed on location in this temple.
How to get here
By route bus, from Himeji station (North Exit), about 30 minutes to Shoshazan Ropeway stop.
From there, get on the ropeway.
(The discount ticket with round-trip bus and ropeway is sold.)
Other Tourist Attractions in Hyogo Prefecture
Kobe city
Other areas in Hyogo Prefecture