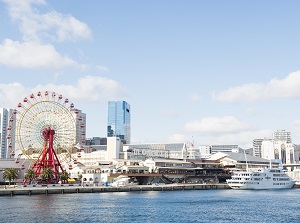 Harborland
© KOBE TOURISM BUREAU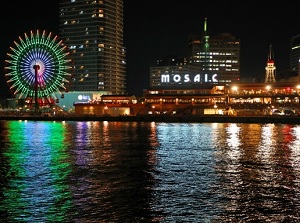 Harborland in the evening
Harborland is a town constructed as the redevelopment of waterfront area in Kobe Port.
It is just on the opposite shore of Meriken Park, and the distance is about 250 meters.
And, it is located to the east of JR Kobe station.
The formal name is "Kobe Harborland", and this town was opened in 1992.
In this area, there are several commercial facilities and office buildings.
And the scenery of the town is very attractive.
umie is the central commercial facility.
Especially, umie MOSAIC facing the port is the most attractive building with Ferris wheel.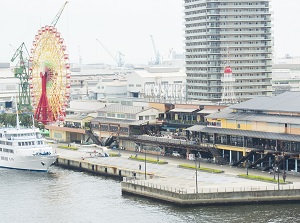 umie MOSAIC in Harborland
© KOBE TOURISM BUREAU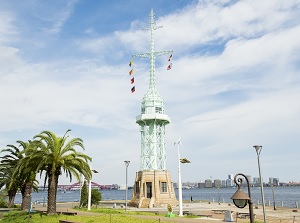 Kobe Harbor signal tower in Harborland
Meriken Park, © KOBE TOURISM BUREAU
There is Anpanman Children's Museum next to umie MOSAIC.
Anpanman is an animation which has been shown on TV and magazine since the 1970s, and is gaining tremendous popularity from young children in Japan.
There are some spots along the southern shore of Harborland.
Old Kobe Harbor signal tower is near Anpanman Children's Museum.
It was used for the ships in the port from 1921 to 1990.
The height is about 46 meters.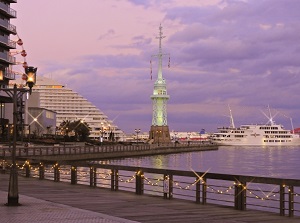 Harbor Walk & Kobe Harbor signal tower

Brick Warehouses in Harborland
From the tower, Harbor Walk is set up along the southern seaside.
It is a wooden walkway about 200 meters long, and we can see the scenery of the port.
At the western edge of Harbor Walk, there are old three Brick Warehouses.
They were built in 1898, and some popular restaurants use them now.
How to get here
Get off at Kobe station of JR, or Harborland station of subway.
Several minutes walk from the station.
Other Tourist Attractions in Hyogo Prefecture
Kobe city
Other areas in Hyogo Prefecture