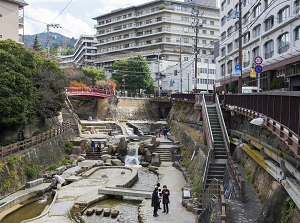 Arima Onsen
© KOBE TOURISM BUREAU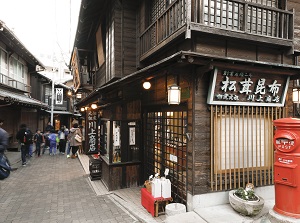 A street in Arima Onsen
© KOBE TOURISM BUREAU
Arima Onsen is a hot spring resort on the northern side of Mount Rokko.
It is located about 15 km north-northeast of central Kobe.
This resort is in the Kobe city administrative area, but it is on the steep slope in the valley.
There are a few dozen of large ryokans and hotels within about 1 kilometers.
Narrow streets run in the town.
This hot spring was opened in the ancient times.
According to Japan's oldest history book written in the 8th century, Emperor Jomei stayed here for three months in 631.
Toyotomi Hideyoshi was the feudal warlord who united Japan in the late 16th century, and he visited here many times.
In the popular hot spring ranking list made in the 19th century, Arima hot spring was ranked as the top of western Japan.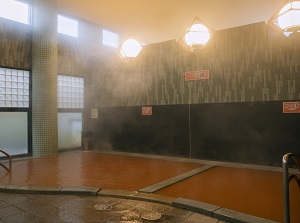 Kin-no-yu
© KOBE TOURISM BUREAU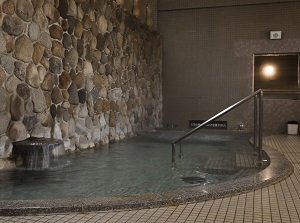 Gin-no-yu
© KOBE TOURISM BUREAU
There are two types of gushing hot water in Arima.
One is Kinsen (金泉, Golden spring).
It contains salt and much iron, so the color is brown.
Another is Ginsen (銀泉, Silver spring).
The water is clear, but it contains radium and carbonic acid.
Of course, both waters contain other various components.
There are two public bathhouses in the resort town.
Kin-no-yu (金の湯) has the bathes with Kinsen water.
By the entrance, a free footbath is set up.
Gin-no-yu (銀の湯) has the bathes with Ginsen water.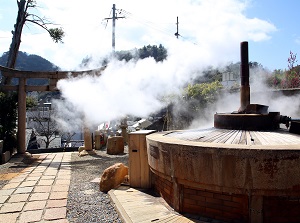 A source of Arima hot spring
© KOBE TOURISM BUREAU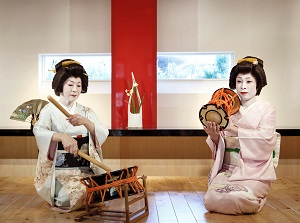 Geisha performance in Arima Onsen
© KOBE TOURISM BUREAU
There are some Geisha girls in Arima Onsen.
The guests can enjoy the entertainment and Japanese dance, etc. by Geisha girls in the room.
The commission fee for the services of geisha girls is very expensive.
But, there is a cafe bar operated by the office of Geisha in the town. You can meet Geisha girls in the cafe.
How to get here
By railroad, get off at Arima-onsen terminal station on Kobe Dentetsu Railway.
The train starts from Shinkaichi station of Kobe Kosoku Line, but there is few trains for Arima-onsen.
Change to the train to Arima-onsen at Arimaguchi station.
By Express bus, about 55 minutes from Shin-Osaka station, about 65 minutes from Osaka station.
And, about 35 minutes from Shin-Kobe station, about 40 minutes from Sannomiya station.
Or, by Rokko Arima Ropeway about 12 minutes from Mount Rokko.
Other Tourist Attractions in Hyogo Prefecture
Kobe city
Other areas in Hyogo Prefecture