Fujiwara Heritage Park [
えさし藤原の郷

]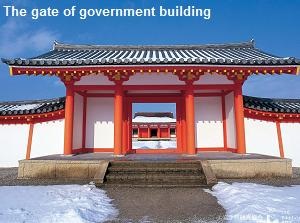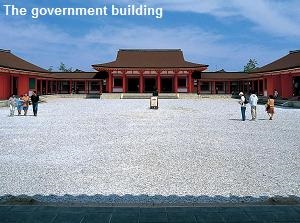 Fujiwara Heritage Park is in Esashi Ward in Oushu city located about 60 km south of Morioka city.
And it is located about 6 km north of Mizusawa-Esashi station of Tohoku-Shinkansen.
In Japanese, it is called Esashi Fujiwara no Sato.
In 1993, NHK (the public broadcast in Japan) built a large-sized set for the period drama here.
The drama content was the story of Fujiwara clan.
Fujiwara clan governed this region in the 11th and 12th centuries.
So several replicas of important buildings of those days were built in this site.
Each building re-created authentically.
After all locations, these sets were opened up to the public as a theme park.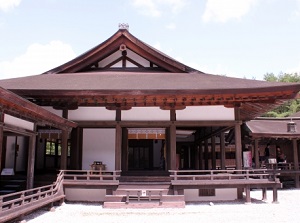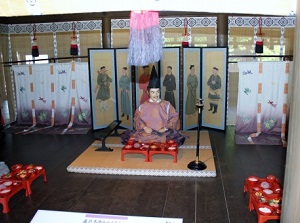 The width of the park is about 20 hectares.
In the center of the park, there is a broad government building.
And around it, there are some mansions of important persons of Fujiwara clan, the old town etc.
When you tour this park, it takes 1 or 2 hours.
How to get here
By Tohoku-Shinkansen, get off at Mizusawa-Esashi station.
From the station, get on the route bus and go to Esashi Bus Center.
From there, get on the route bus to the park. But, there are only 2 services a day.
It is more convenient to use a taxi.
Hotels in Kitakami city, Hiraizumi
Other Tourist Attractions in Iwate Prefecture