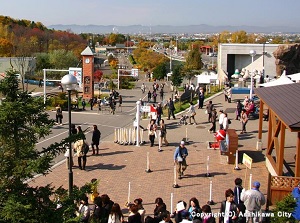 Asahiyama Zoo
Photo by Asahikawa City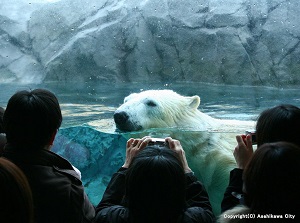 Swimming polar bear
Photo by Asahikawa City
Asahiyama Zoo is a municipal zoo, and is located 10 km east of the center of Asahikawa city.
Asahiyama is a small mountain, and the zoo is on the western slope.
This is one of the most popular zoo in Japan, and has more than one million visitors a year.
This zoo was opened in 1967, and the peak of visitors was about 600 thousand in 1983.
In 1994 an infection killed some animals in the zoo, then this had discouraged people from visiting here.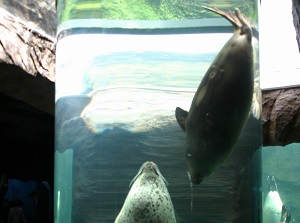 Swimming seals through a tube
Photo by Asahikawa City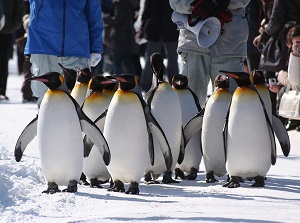 Walking penguins
Photo by Asahikawa City
To defuse the situation, they remade the zoo.
It was not to show the body of animals, but to show the behavior of animals.
Remaking started since 1997, then the visitors are increasing rapidly, and now many foreign tourist also visit here.
We can see many moving, walking and swimming animals in this zoo.
In winter, we can see the popular event that many penguins stroll in the zoo.
How to get here
Get on the route bus for Asahiyama-doubutsuen from JR Asahikawa station.
It takes about 40 minutes.
Other Tourist Attractions in Asahikawa