Asahikawa Ramen Village [
あさひかわラーメン村

]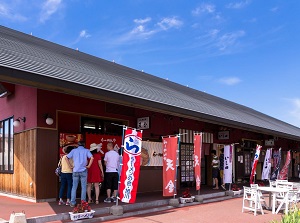 Asahikawa Ramen Village
Photo by Asahikawa City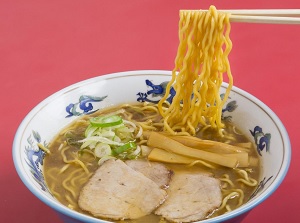 Asahikawa Ramen
Photo by Asahikawa City
Asahikawa Ramen Village ("Asahikawa Ramen Mura" in Japanese) is a theme park of Asahikawa ramen.
It is located 5 km east-northeast of JR Asahikawa station.
Asahikawa ramen is one of popular ramens in Hokkaido along with Sapporo ramen.
This theme park is in a part of the shopping area "Western Powers".
In a building, 8 Asahikawa ramen shops are opened.
The popular Asahikawa ramen shops in the city open the shop for this theme park.
So, you can taste the real Asahikawa ramen in this facility.
Of course, you can eat the normal ramen.
But, each shop puts mini-sized ramens on the menu.
Therefore, it is possible to compare the taste of the ramens in a few shops.
In the building, there is a small shrine that enshrines the gods of ramen.
If you worship the shrine, it is said that the love between you and your partner becomes hot like "ramen soup" and will last long like "ramen noodle"...
How to get here
By route bus, get off at "Nagayama-jujo-yonchome" stop.
About 36 minutes from Asahikawa station.
Other Tourist Attractions in Asahikawa