The Tale of Genji Museum [
源氏物語ミュージアム

]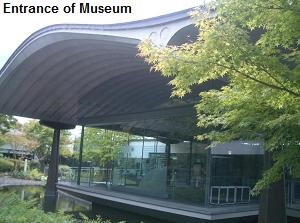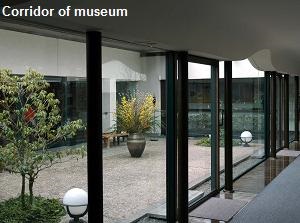 The Tale of Genji Museum is a museum about the Japan's oldest novel "The Tale of Genji" ("Genji Monogatari" in Japanese.)
The museum is located about 0.3 km north of Ujigami Shrine.
"The Tale of Genji" was written by the female novelist Murasaki Shikibu (970s?-1010s?).
It is said that the major part of the novel was completed in 1001 and the first books were made in 1008.
It is the long story about the complicated lives of noble people in the Imperial Court around the 10th century in Japan.
The novel has an attractive story line, skillful psychological descriptions, and the artistic writing style.
So it is considered the greatest works in the history of Japanese literature.
The work has been read for over 1,000 years in Japan.
In high school in Japan, the students learn the work of "The Tale of Genji" as a classical Japanese literature.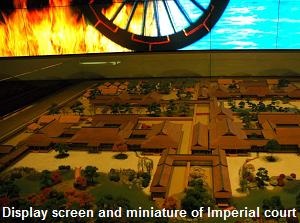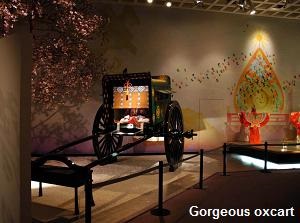 Since the 20th century, some excellent novelists have been translated into modern Japanese.
Recently, even the manga of the story has appeared.
And it has been translated also into over 20 foreign languages and read by many people around the world.
The story has 54 chapters, and the total number of Japanese characters is around one million.
(The volume is the same as the book of 1,500 to 2,000 pages.)
The first 44 chapters are set in Kyoto, and the hero is Hikaru-Genji (a handsome Prince).
And the last 10 chapters are set in Uji, and the hero is Kaoru (a son of Hikaru-Genji).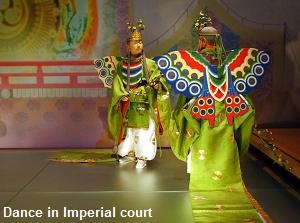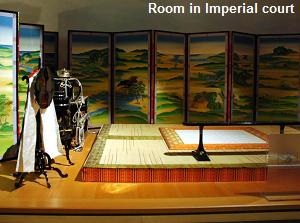 This museum was opened in 1998, because the last stage was in Uji city.
The museum displays the world of "Tale of Genji" with projected images, models, and exhibition.
How to get here
By JR Nara Line, from Kyoto to Uji station, about 18 minutes by rapid train, about 24 minutes by local train.
About 15 minutes walk from the station.
Hotels around The Tale of Genji Museum
Other Tourist Attractions in Kyoto Prefecture