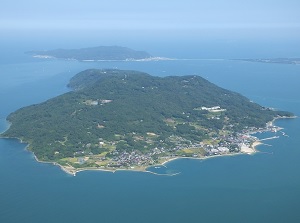 Nokonoshima
© Fukuoka City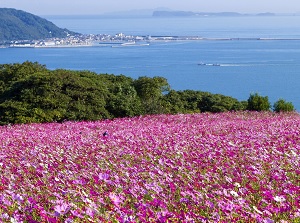 Nokonoshima Island Park
© Fukuoka City
Nokonoshima is a small island in Hakata Bay.
It is located about 5 km northwest of Seaside Momochi, and Shikanoshima is about 3 km north and Umi-no-Nakamichi sand bank is about 3 km northeast of this island.
The size of the island is about 3.5 km from north to south and about 1 to 1.7 km from east to west.
The highest point is 195 meters above sea level, and old geological layers are seen in this island.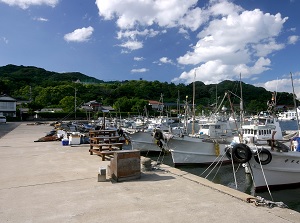 Nokonoshima fishing port
© Fukuoka City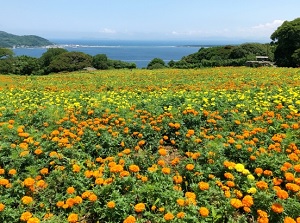 Nokonoshima Island Park
About 700 people live in the island and the main village is along the southern coast.
There is a ferry port in the village from Fukuoka city.
There is Nokonoshima Island Park in the north part of the island.
The flower gardens in the park are popular, and various flowers bloom throughout the year.
There is the observatory on the highest place in the island.
We can see the scenery of Fukuoka city on the observatory.
A route bus is operated from the ferry port through the observatory to Nokonoshima Island Park once an hour.
Rental bicycle is also available.
How to get here
By subway, go to Meinohama (●K01 Kuko Line).
From the north exit of the station, by route bus, 14 minutes to Noko-tosenjo stop (Ferry port).
(Because the distance is 1.8 km, it takes about 25 minutes on foot.)
By ferry, about 10 minutes to Nokonoshima.
Hotels around Nokonoshima
Other Tourist Attractions in Fukuoka city