Seki-juku post station [
関宿

]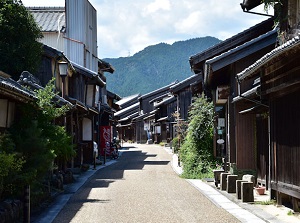 Seki-juku
Photo by Railstation.net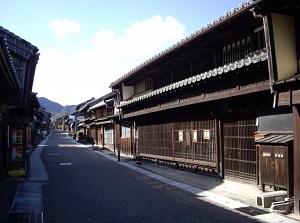 Seki-juku
Seki-juku post station is an old street located about 5 km west of the center of Kameyama city in the north-central Mie Prefecture.
Tokaido (東海道) was the most important route in Japan in the Edo Period (1603-1868).
It had connected between Edo (current Tokyo, the political center) and Kyoto (the capital where the Emperor lived), and the length was about 500 km.
Current Tokaido Shinkansen and JR Tokaido Line run through Gifu and Maibara from Nagoya.
But, original Tokaido route had run through Kameyama and this Seki from Nagoya.
On the Tokaido route, there were 53 post stations, and Seki was the 47th post station from Edo.
And, old two main routes branched off from here, so it was one of the major post stations and an important point at that time.
In the middle of the 19th century, there were 4 accomodations for samurai, about 40 inns for common travelers, about 100 restaurants and the other over 600 residences in this town.
Many of the historical buildings have been preserved until now, so this area has designated as a Nationally Architectural Preservation Site in 1984.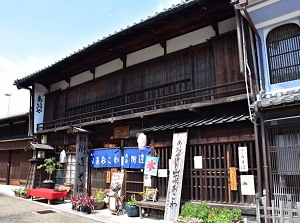 A soba noodle restaurant in Seki-juku
Photo by Railstation.net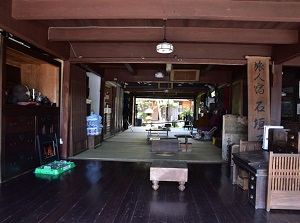 A guest house in Seki-juku
Photo by Railstation.net
On Tokaido route, only this post has been close to original scenery.
The central street is about 2 km long from east to west.
Old houses line along a narrow street.
People are living in many of the houses and some cafes, restaurants and shops are in the old houses.
Even new buildings of post office and bank have built with old image.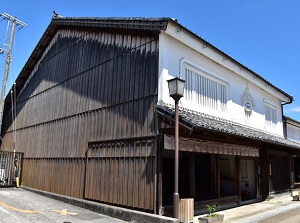 Former inn Tamaya in Seki-juku
Photo by Railstation.net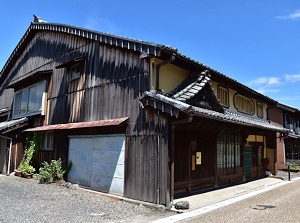 Former inn Tsuruya in Seki-juku
Photo by Railstation.net
The street is located about 350 meters north of Seki station of JR Kansai Line.
Tamaya (玉屋) is a former popular inn in Edo Period, and is located around the center of the town.
It is opened in the public as a museum, and you can see the articles used in the inn.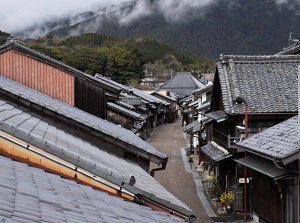 View from Chokantei in Seki-juku

Seki-Jizouin
Photo by Railstation.net
Hyaku-rokuri-tei (百六里庭) is a small square in the town, and you can see the view of street on the second floor in a house Chôkantei (眺関亭).
Seki-Jizouin (関地蔵院) is a Buddhist temple founded in 741.
It is said that the Jizou-Bisatsu statue in this temple is the oldest in Japan, and this penple has been the symbol of this town.
How to get here
From Nagoya, by local train of JR Kansai Line, about 1 hour and 20 minutes to Kameyama.
Change to the train for Kamo.
Seki is the next station and it takes only 6 minutes from Kameyama.
(But the train is operated only once an hour.)
To the street, about 350 meters walk from the station.
Other Tourist Attractions in Mie Prefecture