Nara National Museum [
奈良国立博物館

]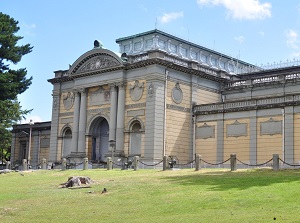 Nara National Museum
Photo by Railstation.net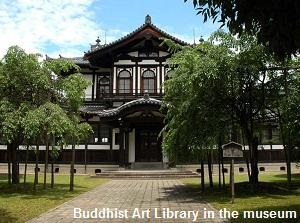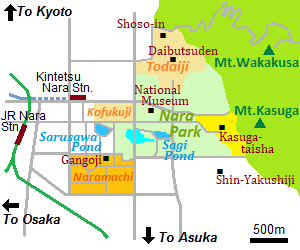 Nara National Museum is a museum located about 300 meters southwest of Nandaimon gate of Todaiji.
And it is in the center of Nara Park.
This museum was opened in 1895.
It houses and displays the works of Buddhist art belonging to temples and shrines in the Nara area.
It houses only about 1,800 items, but many of them have been deposited from several temples in Nara and they are national treasures and important cultural properties.
They are statues of Buddha, sculptures, pictures, calligraphy, artifacts, excavated articles and bronze ware from ancient China.
In autumn every year, the exhibition of Shoso-in is held in this museum.
Selected a few dozen of treasures in Shoso-in are exhibited for only a few weeks.
We can only see Shoso-in's treasures here.
How to get here
By route bus, about 9 minutes from JR Nara station.
Get off at Himuro-jinja-Kokuritsu-hakubutsukan stop.
If you walk from Kintetsu Nara station, it takes about 15 minutes.
Other Tourist Attractions in Nara Prefecture
Around Nara city
Spots in Nara Basin
Other area in Nara Prefecture