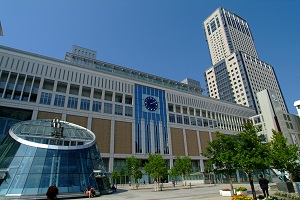 Sapporo station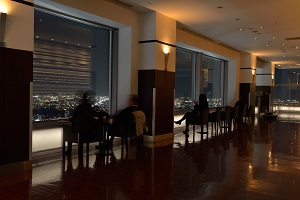 T38 observation room
Sapporo station is the central railway station of Sapporo.
It is the main entrance of Sapporo city.
Most JR limited expresses to various cities in Hokkaido start at this station.
Therefore, it is a main starting point for the tour of Hokkaido.
The station building "JR TOWER SQUARE" is a big commercial complex including four commercial facilities.
When you want to shop for your souvenirs or necessary things of the travel, this commercial complex is very convenient.
There is an observation room "T38" on the 38th floor.
(It opens from 10:00 to 23:00, and admission fee is required.)
There is the bus terminal in the basement of the building.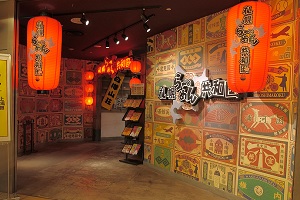 Entrance of Sapporo Ramen Kyowakoku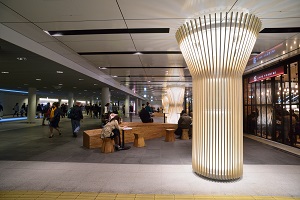 Chi-Ka-Ho
And there is one of the streets of ramen restaurants "Sapporo Ramen Kyowakoku" on the 10th floor in ESTA (one of commercial facilities).
Between Sapporo station and Odori Park, there is a wide underground walkway "Chi-Ka-Ho".
The length is about 520 meters and various events are held.
It is one of sightseeing spots.
How to get here
From Shin-Chitose Airport,
40 to 55 minutes by JR train
60 to 80 minutes by Express bus
Hotels in Sapporo
Other Tourist Attractions in Sapporo
Central part of Sapporo city
Around Sapporo city