Sapporo TV Tower [
さっぽろテレビ塔

]

Sapporo TV Tower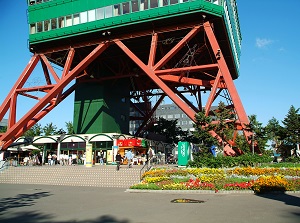 Entrance of Sapporo TV Tower
Sapporo TV Tower is located at the east end of Odori park.
This tower was built in 1957 for sending the airwaves.
It is 147.2 meters high, and has an observatory at 90 meters high.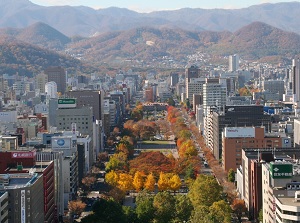 Scenery from Sapporo TV Tower in autumn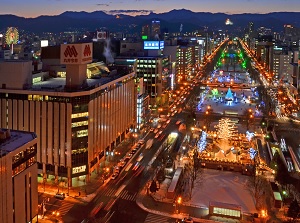 White illumination from Sapporo TV Tower
You can go up in an elevetor to the observatory in 60 seconds.
You can enjoy the view of the Sapporo city and surrounding mountains from the observatory.
If it is fine, you may find the Sea of Japan in the distance.
How to get here
Get off at Odori station of subway.
Hotels in Sapporo
Other Tourist Attractions in Sapporo
Central part of Sapporo city
Around Sapporo city