Historical Village of Hokkaido [
北海道開拓の村

]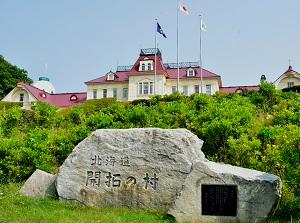 Entrance of Historical Village of Hokkaido
and former Sapporo station (built in 1908)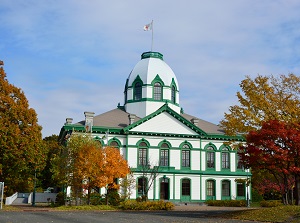 Former Hokkaido Development Commissioner
head office (built in 1873)
Historical Village of Hokkaido is an open-air museum which has more than 50 historical buildings of Hokkaido.
This museum opened in 1983.
The buildings and private houses from the 1880s to 1920s are reconstructed in this museum.
The period is the frontier period of Hokkaido.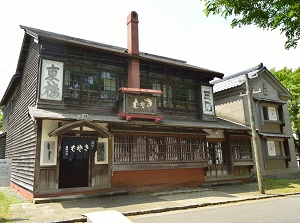 A noodle restaurant (built in 1885)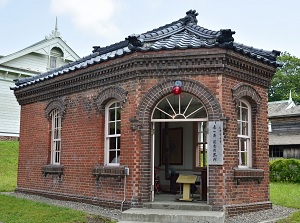 A police box (built in 1885)
The outdoor museum is about 400 meters from east to west and about 700 meters from north to south.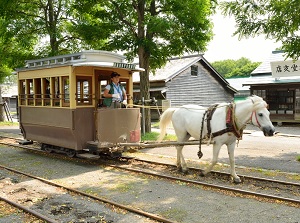 A horsecar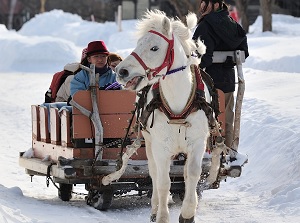 Horse sleigh in winter
A rail is laid on the main street, and a horsecar for visitor is operated.
Of course, the horsecar had been operated as an important transportation in the frontier period.
In winter, horse sleigh runs in the village instead of the horsecar.
How to get here
Get off at Shin-Sapporo station of JR Chitose Line (about 10 minutes from Sapporo) or subway Tozai line.
Then, by route bus to "Kaitaku-no-mura", about 10 minutes.
Hotels in Sapporo
Other Tourist Attractions in Sapporo
Central part of Sapporo city
Around Sapporo city