Shiroi Koibito Park [
白い恋人パーク

]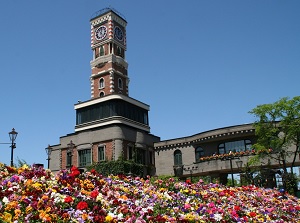 Shiroi Koibito Park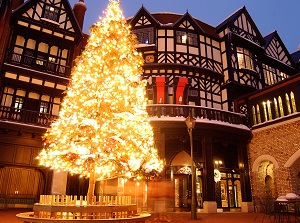 Shiroi Koibito Park in autumn
"Shiroi Koibito" is a European-style cookie sandwiched with white chocolate made by Ishiya Co., Ltd. in Sapporo.
It means "White Lover".
It is the most popular souvenir for the tourists traveling around Sapporo.
It is sold in Hokkaido, but is sold only in the main airports in other areas of Japan.
Shiroi Koibito Park is a theme park introducing production process of "Shiroi Koibito" and some other attractions about sweets.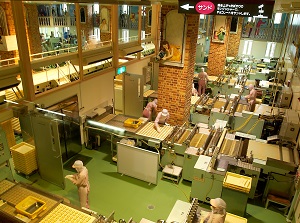 The factory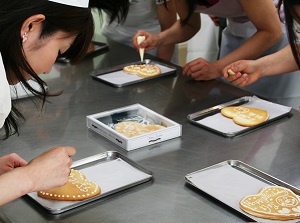 Making own Shiroi Koibito
This park is the headquarter and the factory, but the appearnce of the facility is like an old building in Europe.
You can not only observe the factory, but also try to make a Shiroi Koibito by hand.
How to get here
Get off at Miyanosawa station of subway Tozai line.
Then, about 0.7 km walk.
Hotels in Sapporo
Other Tourist Attractions in Sapporo
Central part of Sapporo city
Around Sapporo city