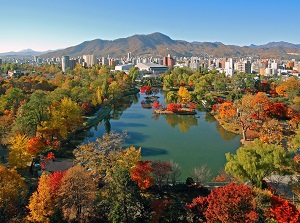 Nakajima Park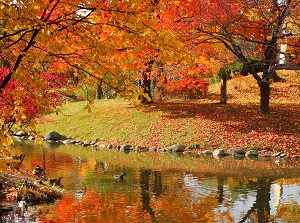 Colored leaves in Nakajima Park
Nakajima Park is a park located about 1 km south of Susukino.
It is in the urban district.
The park is about 1 km from north to south and about 0.5 km from east and west in width.
It has an area of about 23 hectares.
There are green space in the park.
And some public facilities such as a concert hall and an astronomical observatory are set up in the park.
In the north part of the park, there is a Shobu-ike pond (菖蒲池).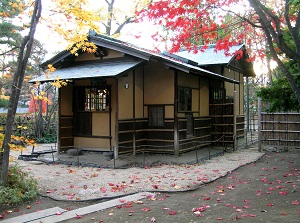 Hassouan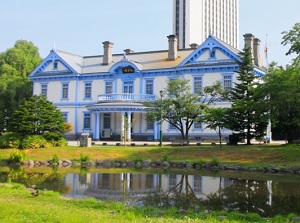 Hoheikan
And there are two historical constructions in this park.
One is a Japanese tea house "Hassouan" (八窓庵).
It was built in Shiga prefecture in the 17th century and was relocated here in 1919.
It is designated as an important cultural property.
It collapsed in 2005, but the repair was complete in 2008.
Another is a Western hotel "Hoheikan" (豊平館).
It was built for important guests in 1880 and was relocated from the center of Sapporo to here in 1958.
It is currently used as a wedding hall.
From late October to early November, colored leaves are beautiful.
This park is a scenic spot of colored leaves.
How to get here
Get off at Nakajima-koen station of subway.
Hotels in Sapporo
Other Tourist Attractions in Sapporo
Central part of Sapporo city
Around Sapporo city