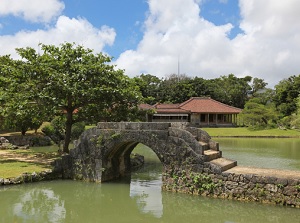 Shikina-en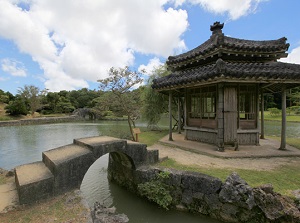 An arbor in Shikina-en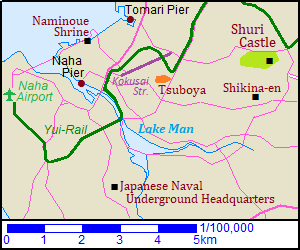 Shikina-en is an Okinawan garden.
It is located about 2.5 km south of Shuri Castle.
The garden was built as a villa of Ryukyu King in 1799.
During the World War II, most buildings in this garden had been destroyed, so the current buildings were restored in the 1970s to 1990s.
It is about 250 meters from east to west and about 150 meters from north to south.
There is a pond, and palaces, arbors, bridges, hills and flower gardens are set up around a pond.
The buildings have the architecture mixing Okinawa and China.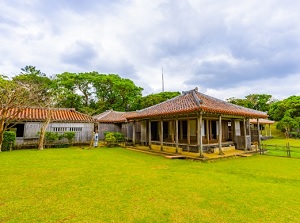 Palace in Shikina-en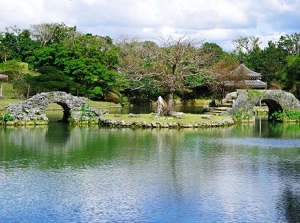 Pond in Shikina-en
The garden has an observatory.
But we can see the sea from there.
It is said that the king wanted to show the wide fields on Naha to the guests from China as a big country.
In 2000, this garden was declared a World Heritage site, as one of Gusuku Sites and Related Properties of the Kingdom of Ryukyu.
How to get here
By route bus, 18 minutes from Kancho-mae stop (Prefectural office, entrance of Kokusai Street).
Other Tourist Attractions in Okinawa Prefecture
South part in Okinawa Island
Middle and north part in Okinawa Island
Other islands of the prefecture