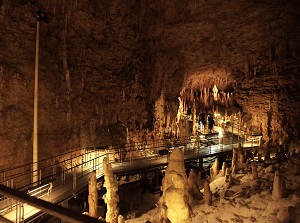 Gyokusendo
Photo by Okinawa Convention & Visitors Bureau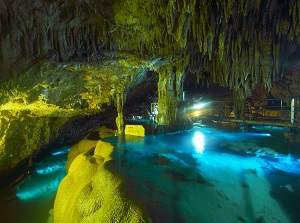 Lake in Gyokusendo
Photo by Okinawa Convention & Visitors Bureau
Gyokusendo is located about 7 km northeast of Peace Memorial Park and about 13 km southeast of the center of Naha city.
It is a natural limestone cave, but it is in the site of the theme park Okinawa World as an attraction of the park.
Gyokusendo was formed by elevating coral reefs about 3 million yeras ago.
The cave had been known, but it was been explored and researched firstly by Expedition Club of Ehime University in 1967.
The total length of the cave is about 5 km, and it is one of Japan's largest limestone caves.
In the cave, there are over a million stalactites.
Because the flowing water contains much lime, the stalactites grow about 3 millimeters a year.
This cave was opened to the public with the theme park in 1972.
For visitors, the section about 890 meters long is opened.
Okinawa World has not only Gyokusendo but also some attractions introducing the culture of Okinawa.
It is set up just on the ground above the cave.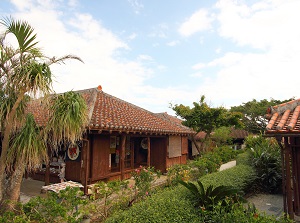 Kingdom Village in Okinawa World
Photo by Okinawa Convention & Visitors Bureau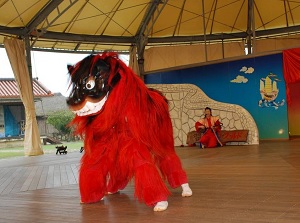 Performance of Lion dance in Okinawa World
Kingdom Village has several traditional Okinawan houses and buildings.
In some buildings, various Okinawan traditional crafts are introduced.
They are Bingata (dying), Sanshin (string instrument), Ryukyu glass, paper making, weaving, etc.
And, we can see the performence of Eisaa which is the Bon dance in Okinawa.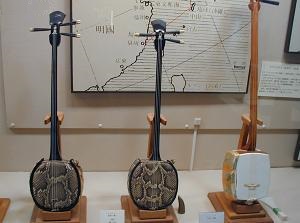 Sanshin in Okinawa World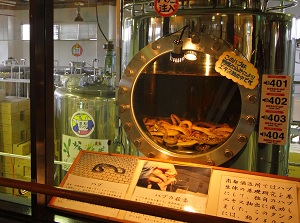 Making distilled spirit including Habu
in Habu park
Photo by Okinawa Convention & Visitors Bureau
Habu Park is interesting.
Habu is a kind of poisonous snakes, and it lives in most of the islands around Okinawa Prefecture. (It doesn't live in the mainland of Japan.)
In Okinawa Prefecture, tens of people has been bitten by Habu every year.
Recently, most of them recover with antivenin therapy.
There is the museum introducing the ecology of Habu.
And we can see many live Habu in the park.
How to get here
By route bus, about 1 hour from Naha terminal to Gyokusendou-mae stop.
Or, by route bus, about 35 minute from Peace Memorial Park to Gyokusendou-mae stop.
Hotels around Okinawa World
Other Tourist Attractions in Okinawa Prefecture
South part in Okinawa Island
Middle and north part in Okinawa Island
Other islands of the prefecture