National Bunraku Theatre [
国立文楽劇場

]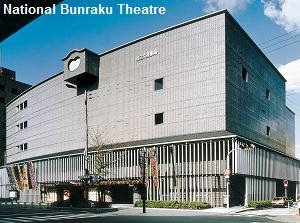 National Bunraku Theatre
© JNTO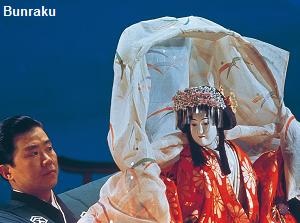 Bunraku
© JNTO
National Bunraku Theatre is the theater for Bunraku or Ningyo-Joruri which is the Japanese traditional puppet play.
It is located just to the northeast of Kuromon Market and faces Sennichimae Street.
Bunraku is one of Japanese traditional puppet theaters.
Such puppet theater is often called Ningyo-joruri.
"Ningyo" means puppet, and "joruri" means the storytelling with shamisen which is one of Japanese plucked string instruments.
Bunraku is one of Ningyo-joruri shows, and it had developed in Osaka.
About Bunraku, see this page.
This theater was opened in 1984.
And is one of four national theaters in Japan.
How to get here
Nearest stations of subway.
Nipponbashi (●K17 Sakaisuji Line, ●S17 Sennichimae Line)
Hotels around Nipponbashi
Other Tourist Attractions in Osaka Prefecture
Around Kita area
Around Minami area
Waterfront area in Osaka city
Other area in Osaka Prefecture