Rinku Premium Outlets [
りんくうプレミアム・アウトレット

]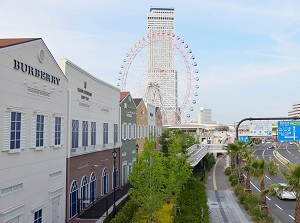 Rinku Premium Outlets
© Osaka Convention & Tourism Bureau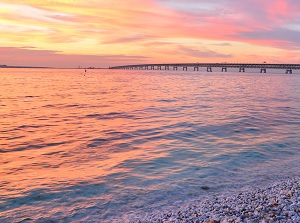 Bridge to Kansai Airport
© Osaka Convention & Tourism Bureau
Rinku Premium Outlets is an outlet mall in Rinku town area in Izumisano city.
There is Kansai Internationa Airport on an artificial island about 35 km southwest of Osaka city, and this outlet is on the mainland opposite to the airport.
The distance is about 7 km.
It was opened in 2000, and is one of the major outlet malls in Kansai Region.
There are about 200 outlet stores.
The streets of the mall make you feel like you are in Charleston in USA.
How to get here
There is Rinku-town station of JR and Nankai Railway, and it is the next station of Kansai Airport, and about 6 minutes by all trains.
Or, shuttle bus is operated from Kansai Airport.
It takes about 20 minutes.
Hotels around Rinku Premium Outlets
Other Tourist Attractions in Osaka Prefecture
Around Kita area
Around Minami area
Waterfront area in Osaka city
Other area in Osaka Prefecture