Osaka Museum of History [
大阪歴史博物館

]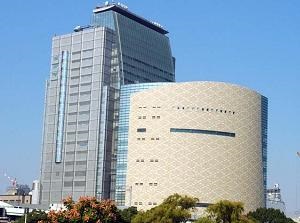 Osaka Museum of History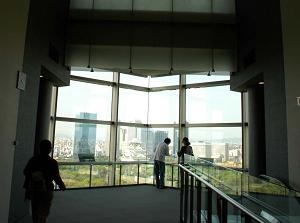 Inside of Osaka Museum of History
Osaka Museum of History is a museum introducing the history of Osaka from ancient times to present day.
It is located just to southwest of Osaka Castle.
The former museum was opened in the site of Osaka Castle in 1960.
Then, current museum was reopened out of the castle park in 2001.
It houses more than 100,000 articles about history, culture and lifestyle of Osaka.
The permanent exhibition rooms are from the 10th to the 7th floors.
The 10th floor has the exhibition of ancient times.
The 9th floor has the exhibition of medieval times.
On the 8th floor, we can learn about the excavation of ruins.
And, The 7th floor has the exhibition of modern times.
Each floor has not only the display of the articles but also reproduced ols palace and town.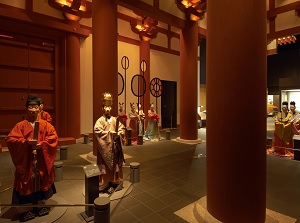 Floor of ancient times
© Osaka Convention & Tourism Bureau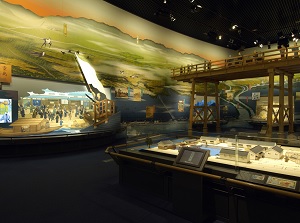 Floor of medieval times
© Osaka Convention & Tourism Bureau
This museum has been built on the ruin of a part of Naniwa Palace in the 7th century.
On the first basement level of the museum, we can view the preserved ruin.
To visit the ruin, you need to join the guided tours.
The tour for about 20 minutes is held 4 or 5 times a day.
How to get here
Nearest stations of subway.
Tanimachi 4-chome (●T23 Tanimachi Line, ●C18 Chuo Line)
Hotels around Osaka Museum of History
Other Tourist Attractions in Osaka Prefecture
Around Kita area
Around Minami area
Waterfront area in Osaka city
Other area in Osaka Prefecture