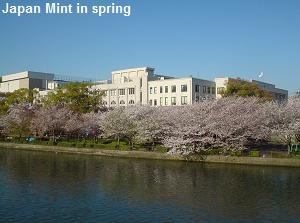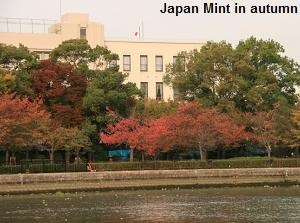 Japan Mint is an Incorporated Administrative Agency of the Japanese government.
In Japanese, it is called Zouheikyoku.
It is located about 2.5 km east-southeast of JR Osaka station and about 1 km north of Osaka Castle.
Ôkawa River flows in front of the site.
Japan Mint in Osaka is the head office and has two branch offices in Tokyo and Hiroshima.
It was founded in 1871.
Japan Mint produces Japanese coins, medals and other metallic art objects.
(The banknotes in Japan are not produced, and they are produced by National Printing Bureau.)
We can join the free tour of the Mint.
But, visitors are required to book in advance.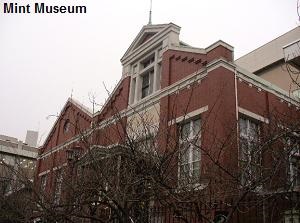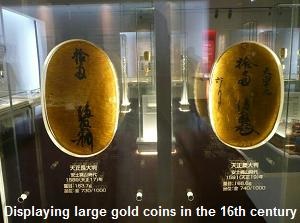 And we can visit Mint Museum in the site.
Admission is free, and no appointment is necessary.
The brick building was built as a thermal power plant in 1911, and has been used as the museum since 1969.
Historic Japanese coins and the other various articles are displayed.
Cherry Blossom Viewing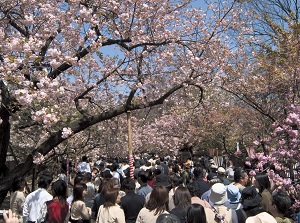 © Osaka Convention & Tourism Bureau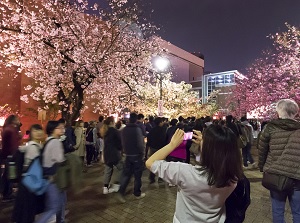 © Osaka Convention & Tourism Bureau
Japan Mint is famous for the cherry blossoms.
There are nearly 120 different kinds of about 400 cherry trees in this site.
For about a week in early April, an internal passage along the cherry trees in the site is opened to the public.
The passage is like a tunnel of cherry blossoms, so this event is called "Sakura no tôrinuke" in Japanese meaning "Passing through cherry blossoms".
This event has been held every year since 1883.
It is a popular event of Osaka in spring.
The passage is about 560 meters long from South Gate to North Gate, and is opened from 10:00 to 21:00.
Because many people visit here, this passage is one-way.
We can walk and enjoy the cherry blossoms in full bloom freely.
(Of course, "Hanami" party is not allowed.)
How to get here
By JR Osaka-Kanjosen (Loop Line), get off at Sakuranomiya.
About 15 minutes walk from the station.
Or, JR Tozai Line, get off at Osaka-Tenmangu.
About 10 minutes walk from the station.
Nearest stations of subway.
Minami-Morimachi (●T21 Tanimachi Line, ●K13 Sakaisuji Line), About 15 minutes walk from the station.
Tenmabashi (●T22 Tanimachi Line), About 15 minutes walk from the station.
By Keihan Railway, get off at Tenmabashi.
About 15 minutes walk from the station.
Other Tourist Attractions in Osaka Prefecture
Around Kita area
Around Minami area
Waterfront area in Osaka city
Other area in Osaka Prefecture