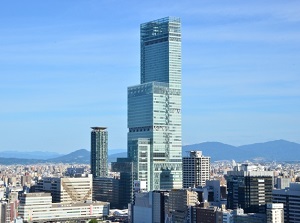 Abeno Harukas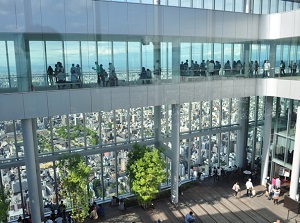 Harukas 300
Photo by Railstation.net
Abeno Harukas is a high-rise building.
It is located by JR Ten-noji station.
And it is on Osaka-Abenobashi terminal station of Kintetsu Railway.
It was completed in 2014 and is 300 meters high.
It is the highest building in Japan now.
(But it is planned that new building 330 meters high will be built in Tokyo in 2023.)
There is the railway terminal on the ground floor, and there are a department store and restaurants between the underground and the 14th floor.
There is a hotel on the upper part of the building.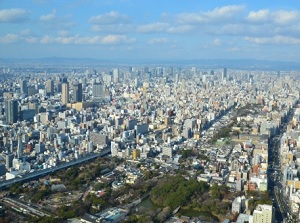 North view from Harukas 300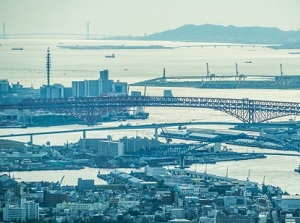 West view from Harukas 300
The top part (58th to 60th floors) is the observatory rooms Harukas 300.
Of course, it is the observatory at the highest level in Osaka city.
We can visit there for a fee, and the shuttle elevetor is operated from the 16th floor.
How to get here
From Ten-noji station of JR Osaka loop Line, about 12 minutes on foot.
When you use Minami-Osaka Line of Kintetsu Railway, the terminal station is Osaka-Abenobashi.
Nearest stations of subway.
Ten-noji (●M23 Midosuji Line, ●T27 Tanimachi Line)

Other Tourist Attractions in Osaka Prefecture
Around Kita area
Around Minami area
Waterfront area in Osaka city
Other area in Osaka Prefecture