Sennichimae Kitchenware Street [
千日前道具屋筋商店街

]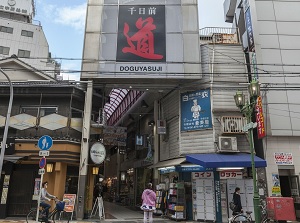 Entrance of Sennichimae Kitchenware Street
© Osaka Convention & Tourism Bureau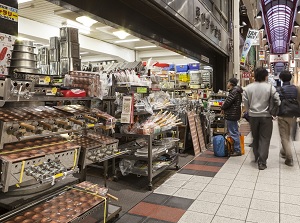 Shop of Sennichimae Kitchenware Street
© Osaka Convention & Tourism Bureau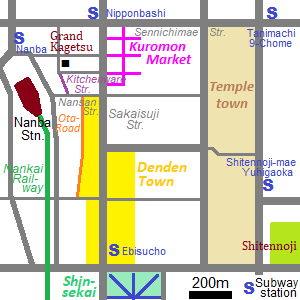 Sennichimae Kitchenware Street is a street that there are many shops selling various kitchenware.
The street is located about 100 meters east of Nankai Nanba station.
The length of the street is about 150 meters, and there are over 60 shops.
This street was formed around the 1880s.
In Tokyo, Kappabashi kitchen town is well-known as the street for kitchenware.
Each shop sells not only various tableware, tools for cooking but also cook wears, food samples, signs of restaurants, etc.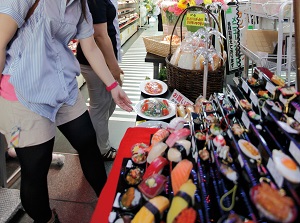 Food samples in Kitchenware Street
© Osaka Convention & Tourism Bureau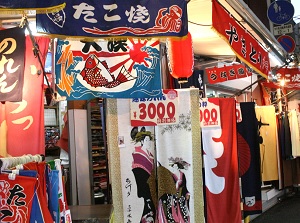 Banners for restaurant
These products are for professional chefs, but of course, you can buy them.
How to get here
There are the terminal stations of Nankai Railway, Kintetsu Railway and Hanshin Railway.
Nearest stations of subway.
Nanba (●M20 Midosuji Line, ●Y15 Yotsubashi Line, ●S16 Sennichimae Line)
Other Tourist Attractions in Osaka Prefecture
Around Kita area
Around Minami area
Waterfront area in Osaka city
Other area in Osaka Prefecture